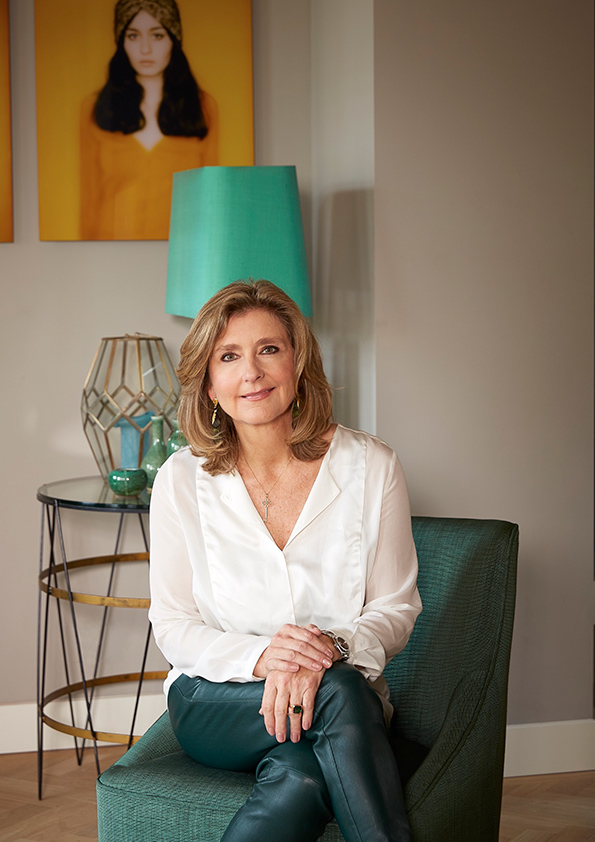 Mechtelien van Alkemade:
I have been designing and creating interiors since I was a teenager. I love to create a unique and special atmosphere in a home, whether it be modern, classical, colourful, wildly over-the-top or cool and minimalist.
There must always be a direct reflection of the owners' personality, expressed by the art and carefully curated examples of their personal belongings.
Since returning to Holland from London; I brought with me an inspiration for interiors that are not what you would call the 'Dutch way!'
English houses were still quite traditional and often over-decorated. This inspired me, especially for international clients; to use beautiful wallpapers and coverings, to create unusual spaces and to reflect a much more international taste palette.
A critical part of what I do is managing projects, tastefully and efficiently. This means that the building work runs smoothly and without nasty surprises.
Clients, who don't have the time or expertise to manage the process themselves, really appreciate that they can trust me to work completely on their behalf.
I can help you get the fabulous look and particular atmosphere, that you want, at the price, and in the time that you require.